"Despite all obstacles I never lost hope"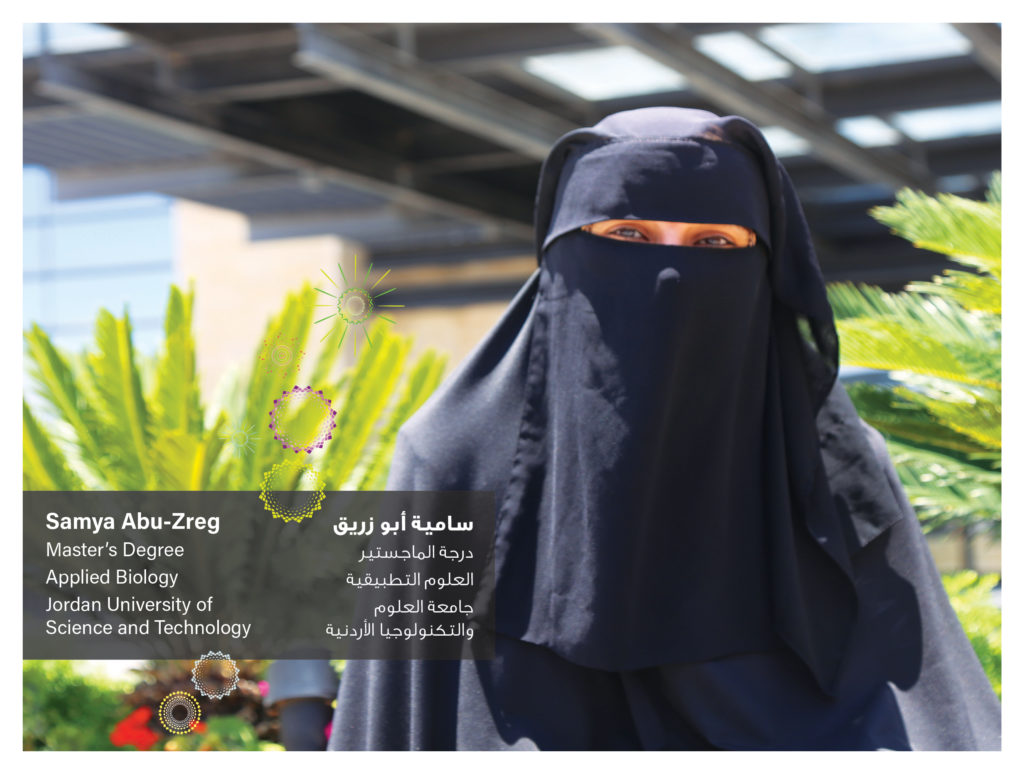 The first change in my life was when my family decided to move from Ramtha and live in a village.
During my secondary years, I was shocked to learn that my family was unable to pay for my university education. This dream never left my side, I was determined to continue my higher education. After three years I was able to find someone to fund me and therefore I was indebted to this person. To be part of a family where no one has a university degree is a challenge in itself. I had to experience all the obstacles alone, especially majoring in a major such as Life Sciences at Yarmouk University.
Despite all the obstacles I never lost hope. I received a lot of support from my family and friends. My graduation was the first milestone in achieving my bigger dreams. Like every graduate, I faced many difficulties finding a stable job. I worked as a teacher at schools for three years and paid off the majority of my debt. While waiting for a stable job, I saw nothing in my future but completing my PhD. During a time of hardship and sickness, I learned about the European Union scholarship and. Fortunately, I all the conditions and received an acceptance.
As a result, I am now completing my Master's Degree in Applied Life Sciences at JUST as I am getting even closer to my dreams.