Amer was studying for his computer technologies diploma back in Syria when his passion for technology had led him to open a Computer maintenance and supplies store. yet soon after he graduated he was eager to continue learning and study graphics design, and therefore he traveled to Jordan to study.
Unfourtently when he was just about to graduate; the war erupted in Syria and he stayed in Jordan, not as a student anymore but as a refugee.
To provide for himself, Amer worked as a designer in a kitchens designing company.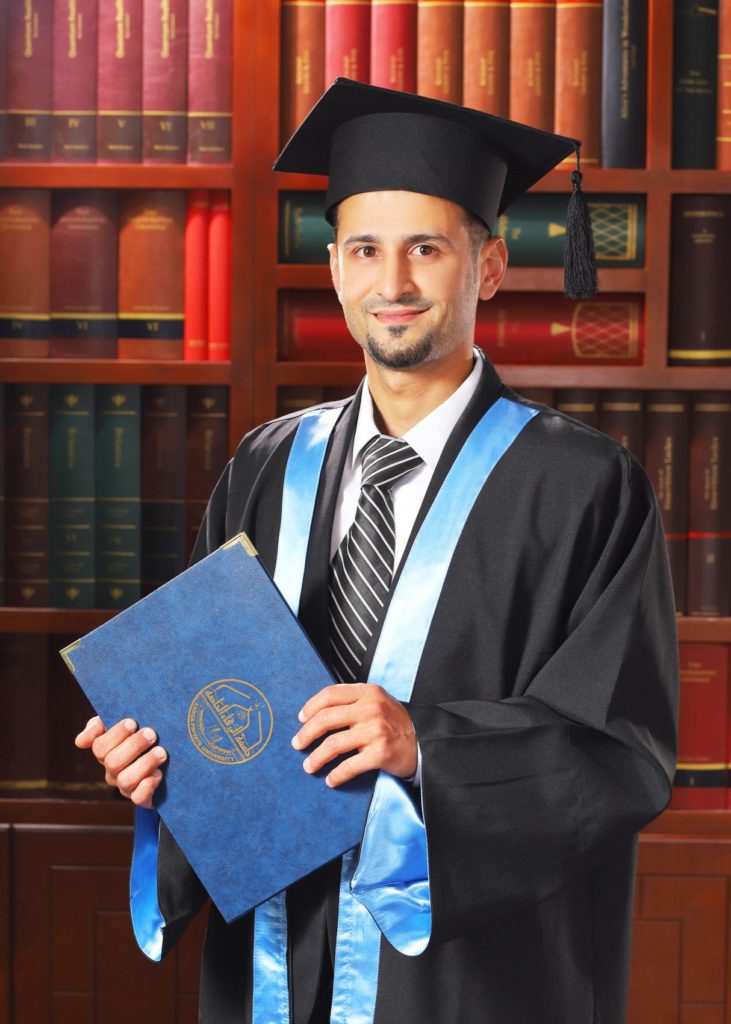 In 2016, he applied for the EDU-SYRIA scholarship where he was accepted into the BA program of Graphic Design at Zarqa University. as he's always motivated to continues development and growth, and inspired by his studies; Amer along with a Jordanian friend (for legal matters) established a printing and copying office while he was in his fourth year of university with, with a capital of 1,700 dinars.
Amer worked vigorously and diligently in the office, that eventually he had full ownership and established an industrial and Trading Company as an investor.
His great work has opened for him many doors and brought big customers like the mega malls in Jordan, big supermarkets, and different event preparations.