Amman, Tuesday, July 21, 2020 – The President of the German Jordanian University, Prof. Manar Fayyad, and the Dean of Luminus Technical University College, Dr. Ayman Maqableh, signed the agreement of EDU-SYRIA/EDU-JORDAN scholarship programme, funded by the European Union through the regional trust fund in response to the Syrian crisis: the EU 'Madad' Fund to support 310 vulnerable youth (60 Jordanians and 250 Syrian refugees).
In addition, the agreement will provide financial support for 40 entrepreneur teams to establish startup projects at the Luminus Business Incubator, Luminus ShamalStart.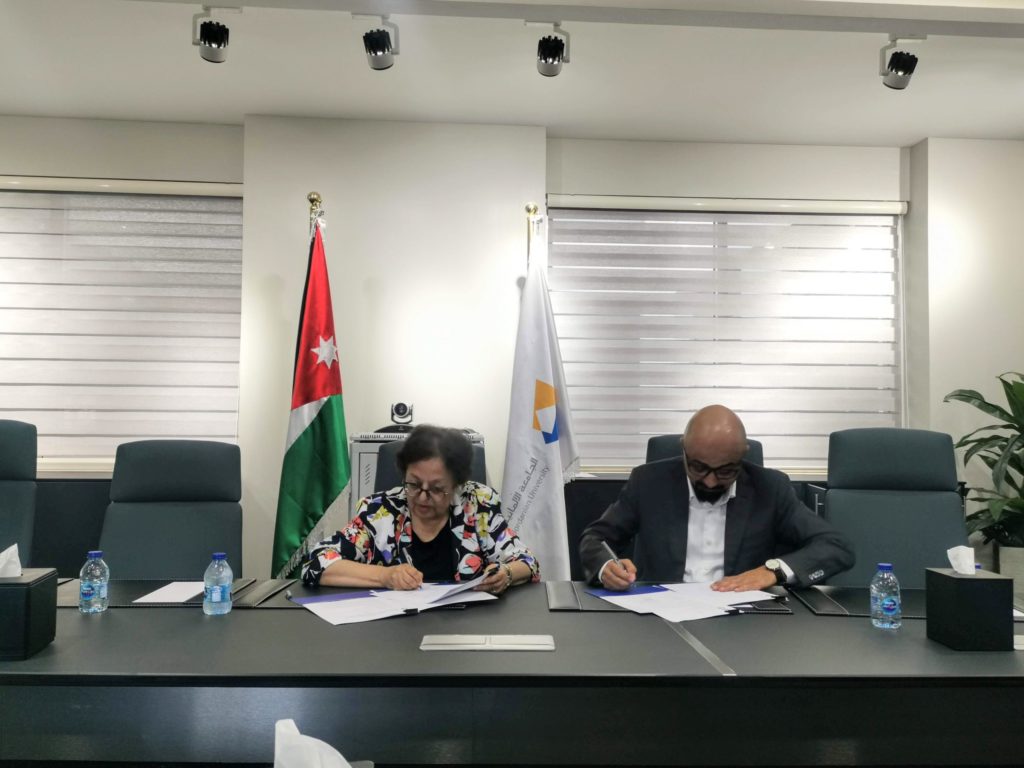 This agreement comes within the project "Supporting Higher Education for the Disadvantaged Syrian Refugees and Young Jordanians – EDU-SYRIA III" funded by the European Union through the European Union Regional Trust Fund to Respond to the Syria Crisis, the "Madad" Fund, which will provide young people with the opportunity to pursue higher education (Bachelor's and masters), vocational education and technical training, in addition to teacher training, entrepreneurship, job-oriented courses and summer programs for high school students. The EDU-SYRIA Scholarship Program, supported by the European Medad Fund and implemented by the Federation of Several Authorities under the leadership of the German Jordanian University, has provided more than 3,000 scholarships so far.
It is worth mentioning that the EDU-SYRIA III project is a consortium of 9 local and international partners: The German Jordanian University (consortium leader), DAAD (German Academic Exchange Service), Nuffic (The Dutch Organisation for Internationalisation in Education), Queen Rania Teacher Academy, Jordan University of Science and Technology, Yarmouk University, Mutah University, Zarqa University and Luminus Technical University College. The project also cooperates with Jordanian aid funds: National Aid Fund, Tkiyet Um Ali, Al-Aman Fund, and Zakat Fund.