Amman. Prof. Manar Fayyad, EDU-SYRIA Project Director and President of the German Jordanian University, signed the grant agreement for an extension on EDU-SYRIA II Program (VET & Higher Education Programme for vulnerable Syrian youth and disadvantaged youth from host communities (EDU-SYRIA II)) on June 23rd, 2019.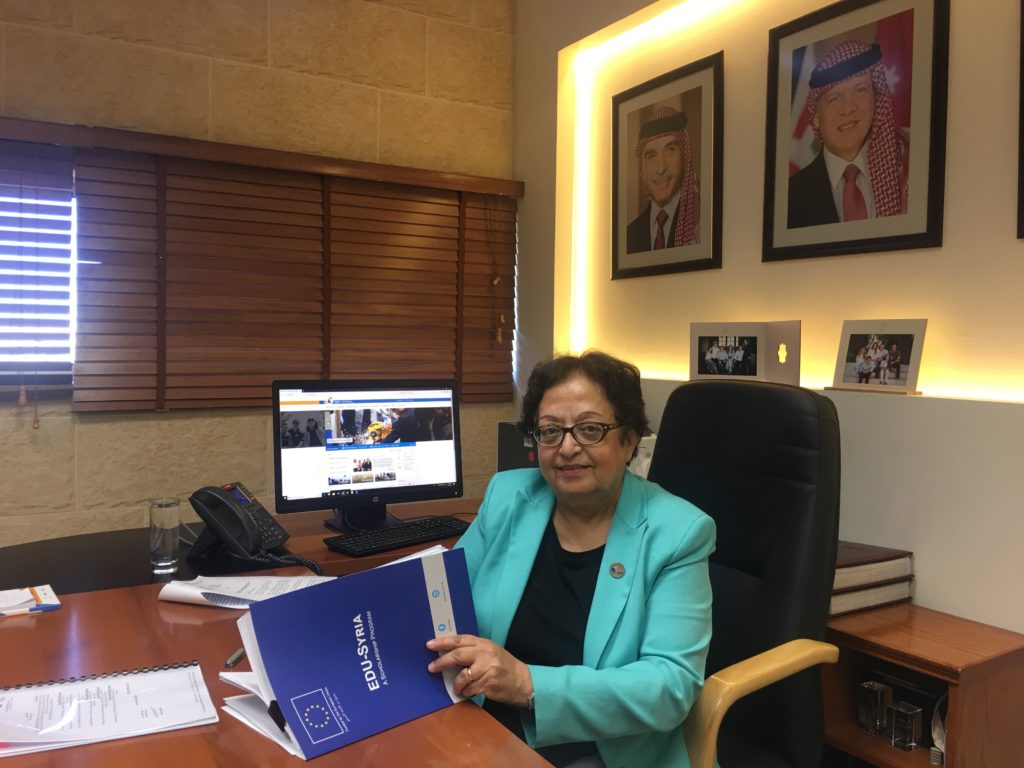 The grant is worth 2.6 million Euro, provided from the European Union Regional Trust Fund in Response to the Syrian Crisis, the 'Madad Fund', raising up the overall EDU-SYRIA Project fund to 17.6 million Euros.
This extension will offer 200 additional scholarships to Syrian refugee youth and vulnerable Jordanians (140 scholarship for Syrian students and 60 for Jordanians), making the total number of scholarships 1600.
It is worth mentioning that the project has granted 1497 scholarships so far, 30% are Jordanian students and 70% are Syrian students.
The Project management team will continue negotiations to gain more fund to support refugees and youth higher education, and aspire to get an additional fund of 20 million euro.