On Wednesday 28 March 2018, Mr. Michael A. Köhler -Director Neighbourhood, Directorate-General for Development Cooperation, European Commission, visited the German Jordanian University to attend the recognition of achievement ceremony of the first patch of 47 graduates from EDU-SYRIA.
In the ceremony, Mr. Ibrahim Hariri, one of EDU-SYRIA graduates, gave a speech about his journey out of Syria and in Jordan.
During the ceremony Mr. Köhler praised the Syrian students to finalize their studies in the challenging conditions and lauded the commitment of Jordan to provide a safe learning environment. In addition, Prof. Manar gave a speech about the Syrian crises and how GJU in collaboration with the EU, played a vital role in alleviating the students suffer by providing scholarships.
After the three speeches, EDU-SYRIA talented students performed three talent shows a dramatic composition, a musical piece, and a traditional dance.
At the end of the ceremony, Mr. Köhler and Prof. Fayyad handed over recognition certificates to EDU-SYRIA students.
After the ceremony, Mr. Köhler joined prof. Manar and the guests to the dinner.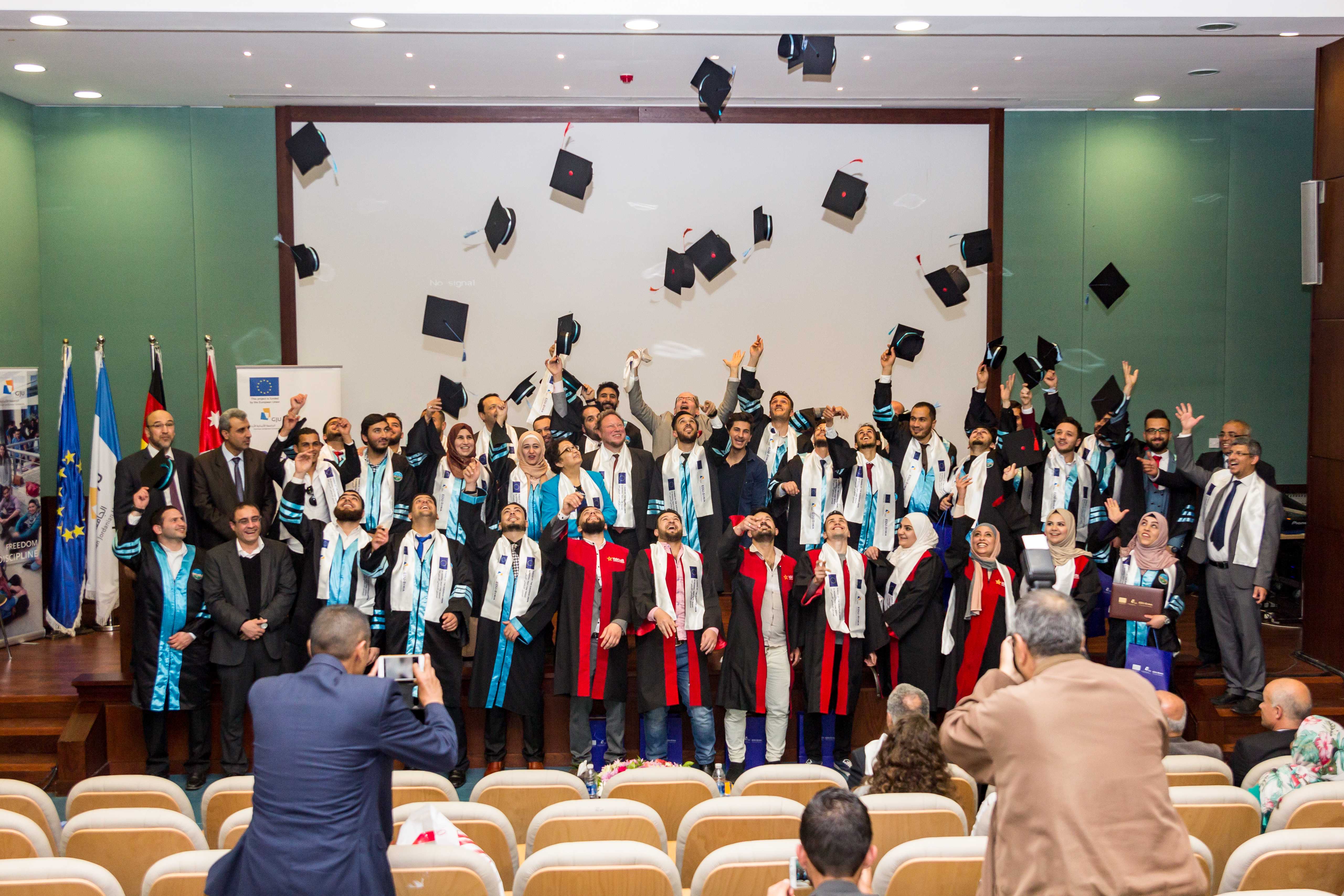 Multiple national websites published a news about the ceremony. following the links to the published news: