Bottleneck Alleviation Programme (BAP) managed by Nuffic is one of eight Actions of EDU-SYRIA III. The main objective of BAP is to alleviate three critical transition points (i) transition from high school to higher education degree programmes, (ii) successfully completing and graduating from higher education degree programmes, and finally (iii) transition from higher education to the labour market.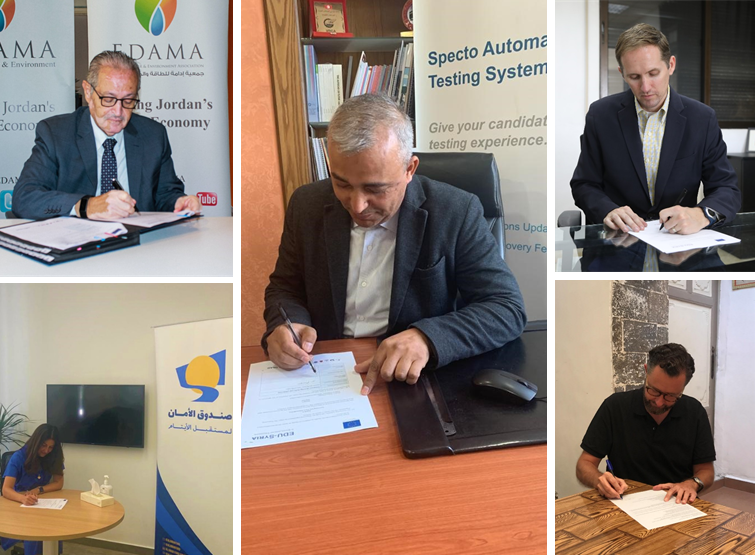 Nuffic has selected 5 projects for the BAP programme to be implemented, which will help improve livelihood opportunities through access to higher education and the labor market in Jordan.
June 21st, Nuffic met with the 5 new partners in an Induction Workshop. The induction workshop aimed at introducing the new projects to EDU-SYRIA requirements. The 5 projects had the opportunity to share their experience, network, and build new partnerships with each other.