A friendly match between EDU-SYRIA students at Zarqa University (ZU) and ZU faculty team was held on Thursday 19/9/2019 in Amman. The game is part of the program policy that encourages extra-curricular activities such as sports or talents.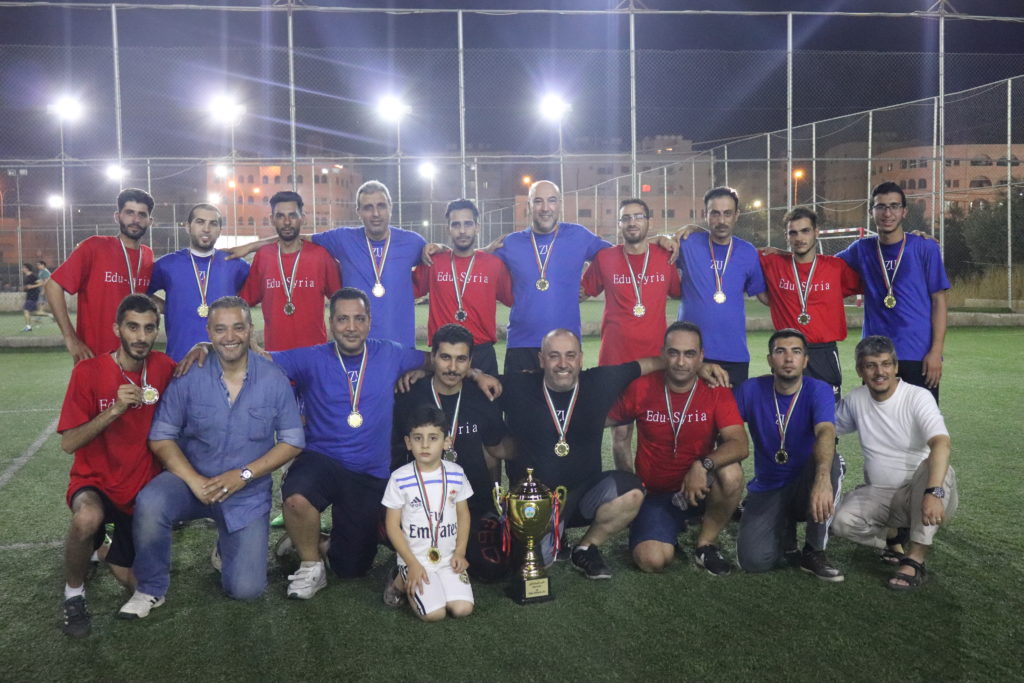 The match brought with it the spirit of competition, joy, and enthusiasm, and the ZU faculty team won the match with a 6 – 4 goals victory against EDU-SYRIA students' team.
The ZU faculty team members were: Dr. Khalid Al – Zayadeen Dean of Admission and Registration, Dr. Ala' Eddin Sadeq Dean of the Faculty of Arts, Dr. Omar Makhzoumi Dean of the Faculty of Law, Dr. Laith Suleiman, Head of English Department, Dr. Marwan Qaryouti Head of Translation Unit, and a group of university professors in the Department of English.
The game was also attended by EDU-SYRIA project manager Dr. Dhiah Al-Din Abu Tair and Mr. Fawaz Al-Saqqar, the Program Activities Officer.