"Achieving my dream will make my family proud"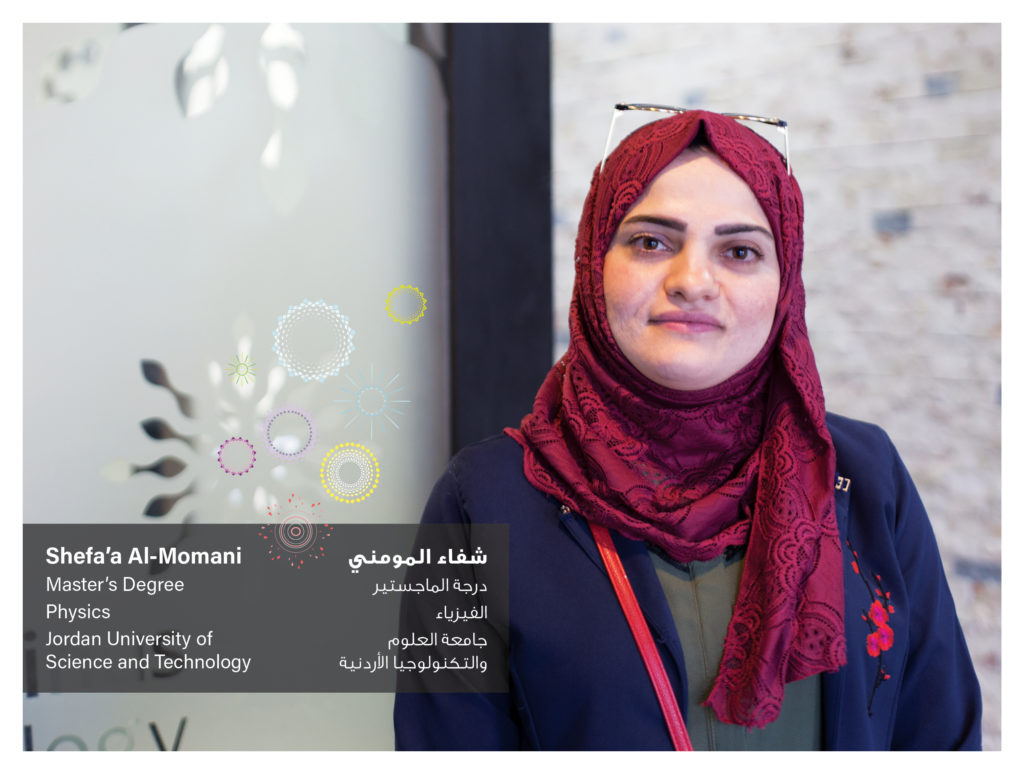 I am a student who lives in Aqaba.
I was granted a scholarship from the European Union. I hold a Bachelor Degree in Physics which I completed in 2016. It is my dream to get a PhD one day. Despite my poor living conditions and my difficult financial status, I tried to cope with my misery by searching for a job in hope of achieving my dream. Hence, I found myself with no higher education and no job. I was about to lose hope when I received a phone call form Tkiyat Um Ali. As a result, I was informed about a scholarship offered by the European Union at JUST. I applied to this scholarship and received an acceptance. After my acceptance, I took an English preparatory course funded by the EU and passed the IELTS exam. I am now a Physics Master's student at JUST with the support of the EU which gave me this opportunity and many others like myself who aspire to achieve their academic dreams.
I believe achieving my dream will make my family proud of me.