"My dreams are big"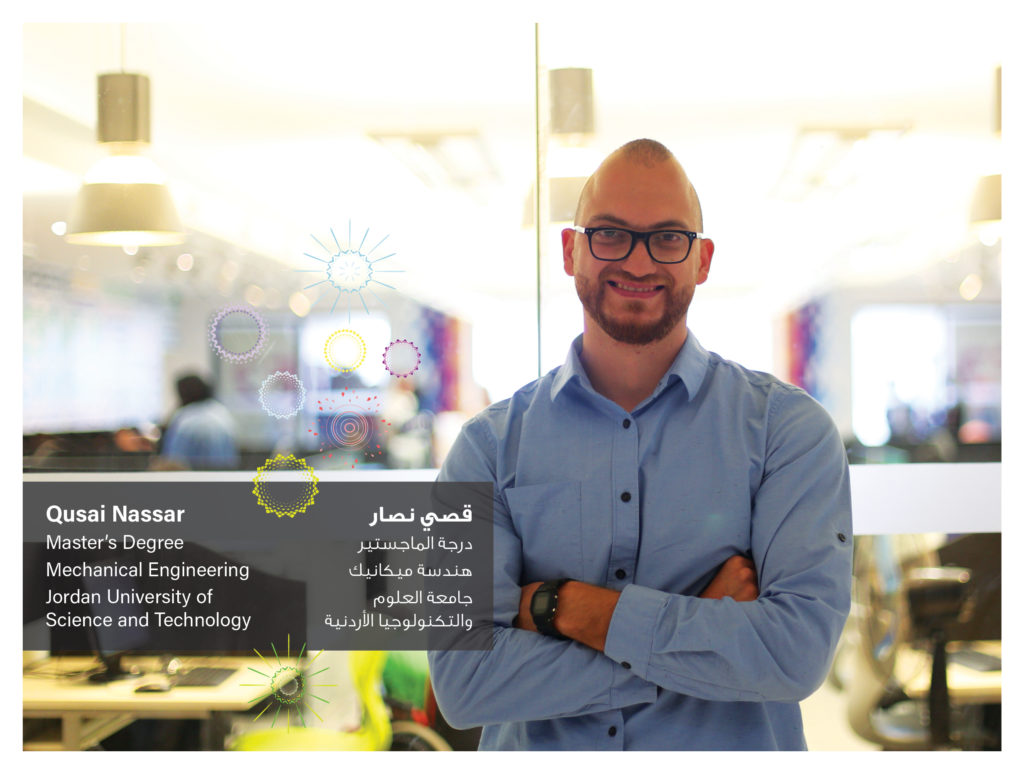 I grew up in an average class family.
I know what I want and that was to build a career in the mechanical engineering field. Therefore, I am currently studying Mechanical Engineering. My dreams are big and I have always wanted to complete my higher education even further after I finish my Bachelor Degree. Because of my difficult financial situation and failing to find a scholarship that would cover my educational expenses I returned to the work environment and put my dream on hold. Like every Jordanian, I could not find a job in Engineering and accepted to work as a mechanic at an average maintenance centre. From this point on, my professional path began. Hence, I then worked as a maintenance engineer for General Motors. After working for three years at the company, I participated in a regional competition entitled "Fix It Right First Time" where I received a certificate that attests that I am one of the 40 best Arab mechanics in the Middle East. One year after the competition, I became a team leader at my company. Thereafter, I was awarded the European Union's scholarship which fortified and renewed my love for science and discovery.
Finally, my dream of completing a Master's Degree came true. My next step is attaining a PhD in the field of electric cars from Germany.