Zarqa, Jordan, December 1- EDU-SYRIA Project, funded by the European Union (EU) and managed by the German Jordanian University (GJU), organised friendly football matches for the students enrolled in the Programme.
The project celebrates the power of football to overcome the barriers and build bridges between Syrian refugees and Jordanian host communities. This sport opportunity provides young people with a sense of self-dignity and respect, allowing them to celebrate cultural cohesions and differences in a positive and peaceful manner. These games will be the starting point of the formation of a football team representing the project, and a future football tournament for all partner institutes and other NGOs.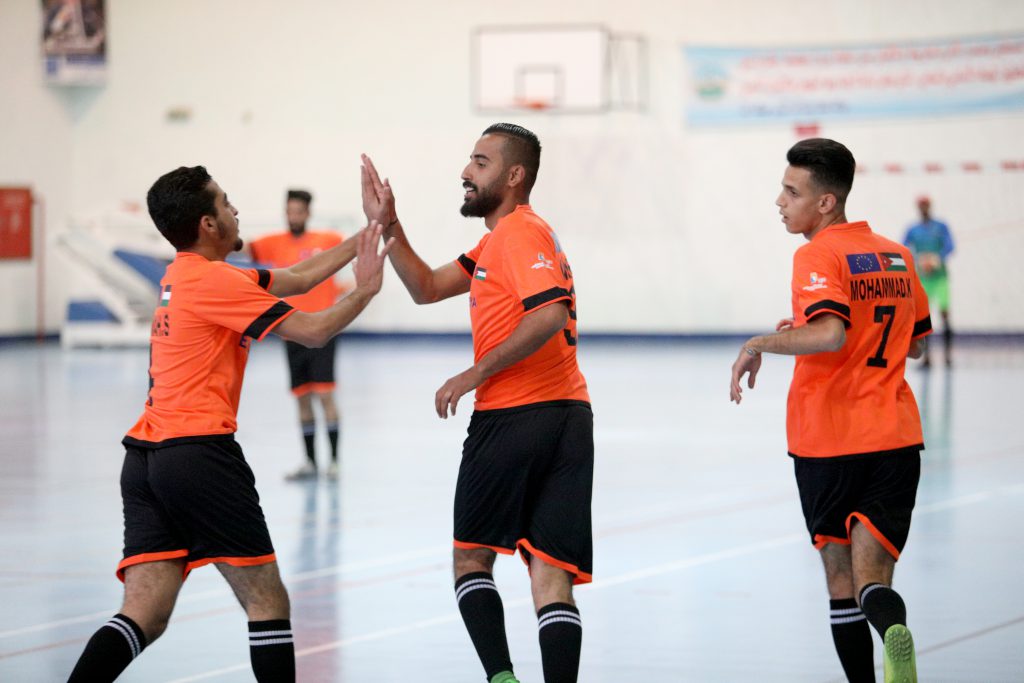 The final game was held on Sunday December 1, 2019, under the patronage of the EU Ambassador to Jordan, H.E Ms. Maria Hadjitheodosiou, and hosted by Zarqa University. The Zarqa University students' team celebrated their win after they beat the Luminus Technical University College team 4-3.
In parallel, a chess contest also took place for EDU-SYRIA female students. Ms. Wal'a Ghadban won the game as she defeated Ms. Faitma Alzahraa'.
The EU Ambassador, along with H.E Eng. Samir Habashneh the President of the board of trustees for Zarqa University and Prof Atef Kharabsheh the Vice president of the German Jordanian University, presented the players and teams with the medals, trophies and prizes. The award ceremony was concluded with a lunch reception and music band performance at Zarqa University's social cultural center.