Calling all Syrian entrepreneurs abroad!
The Startup Roadshow, organized by Jusoor syria and SPARK, is inviting Syrian startups in Beirut, Amman, Erbil, Istanbul and Gaziantep to participate in an exciting competition and get training, mentorship, and incredible perks!
The Startup Roadshow is selecting 100 Syrian startups for a chance to win financial prizes and pitch in Amsterdam's Spark Ignite conference next November.
Apply now! https://jusoorsyria.com/roadshow/
Deadline: September 16th.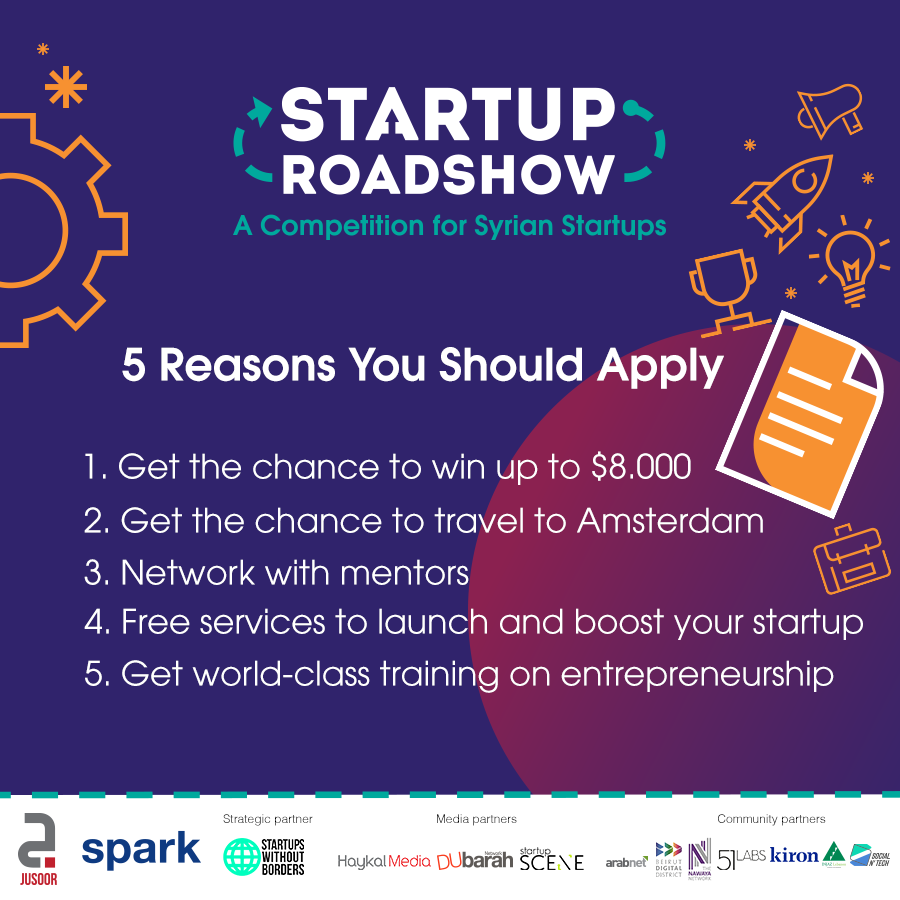 https://www.facebook.com/jusoor.syria/
https://www.facebook.com/SPARKignites/
https://www.facebook.com/startupswithoutborders/