MIT ReACT is now collaborating with the Abdul Latif Jameel Poverty Action Lab (J-PAL) on the MicroMasters program in Data, Economics, and Development Policy (DEDP).
The MIT ReACT DEDP Track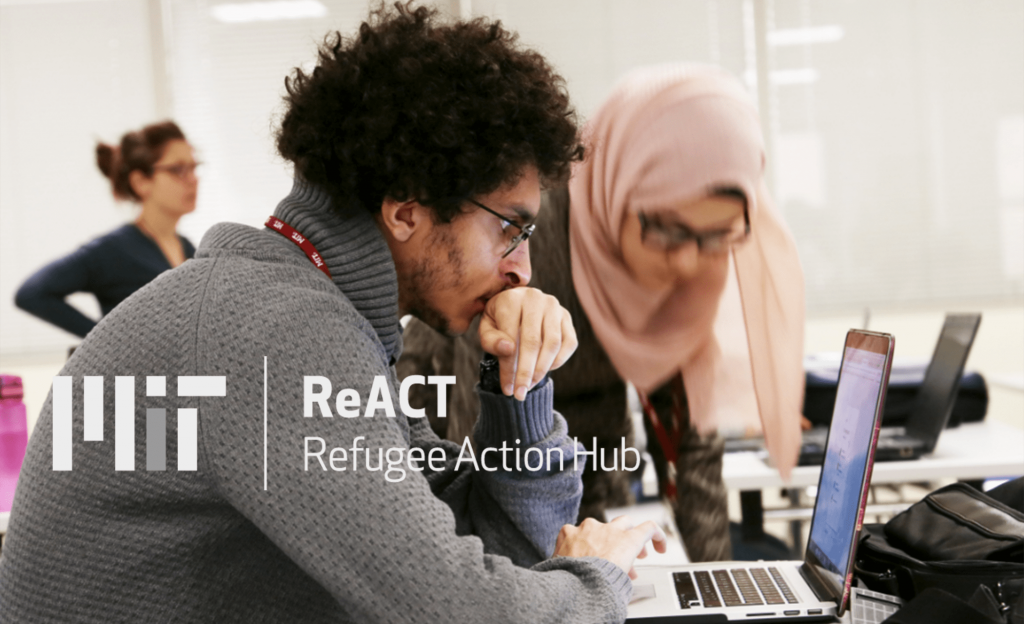 Beginning in June 2018, the ReACT DEDP track will:
support course fees within the DEDP MicroMasters program for accepted learners,
provide in-person workshop sessions on innovation and entrepreneurship, and
connect learners to paid internships.
All refugees who enroll to audit the first two DEDP MicroMasters courses – The Challenges of Global Poverty and Data Analysis for Social Scientists – on edX during the upcoming summer semester, starting on June 5th, are then eligible to apply for ReACT sponsorship.  Students who have previously completed these courses might also be eligible.
For more information please refer to the ReACT website.
To apply visit the application site.
Read about our partnership in the MIT News story Empowering Refugees worldwide by providing tools for social change.